Things to do and see visiting Scotland
Scotland is far more than just bagpipes and kilts. It is a country with a unique culture, rich history, great food, beautiful nature and vibrant city life. This is one of those places you must visit at some point in your life.
Whisky,Golf and a lot of castles
Whisky is Scotland's national drink and biggest export. The country is divided into five whisky regions, each with its own unique character. There are many world famous distilleries in Scotland and many of them host tours and whiskey tastings, even if you think you don't like whisky, there are so many whiskies to choose from that you're bound to find one you like. One popular way to experience scotch whisky is by visiting Speyside, a region known for its malt whisky, some travellers spend days stumbling between distilleries in the area, a great experience to be sure.
Scotland is also the birthplace of golf, and is home to some of the most spectacular and distinguished golf courses in the world. The single most historic golf course in the world, and holy ground for golfers, is St Andrew's old course on the East Coast of Scotland. To play here you should book a year in advance or get lucky on the daily lottery for open slots. This should be on the bucket list for any golfer.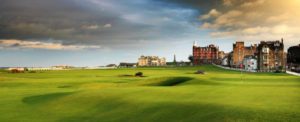 Another thing that is very Scottish are the many castles, just as there will be a pub in every village the odds are there is going to be a castle. There are more than 3000 castles in Scotland, nearly one for every square mile. The most famous castle is Edinburgh castle, which is set on top of an extinct volcano in the center of the capital.
The schottish Highlands
For the active traveller there are multiple things to do. A popular destination for hikers is the Scottish highlands. With fantastic scenery, wide plains, mountains and lochs, you will never be bored. The Scottish Highlands is also where you can find Ben Nevis, the highest mountain of the UK, climb to the top and enjoy some spectacular views.
The Highlands are also where you can find Loch Ness. Even if you don't believe that a century-old sea monster lives in this Scottish lake, going on a tour in search for "Nessie" will provide some beautiful views, great storytelling and, of course, a tiny chance to actually see this mythic creature.
Far from the dramatic landscapes of the highlands, the Scottish capital Edinburgh is one of the most popular destinations for people visiting Scotland. Edinburgh is the pride of Scotland and it truly looks like something out of a fairy tale, with its cobbled streets, little bridges and the beautiful Edinburgh Castle in the centre. Many authors found inspiration for their greatest work while living in Edinburgh. You can visit the cafe J.K. Rowling is said to have written the first Harry Potter book in, or try the toilet that inspired Irvine Welsh to write the infamous toilet scene in Trainspotting.
Be sure to spend some time in the Edinburgh area Leith. Leith used to be a poor industrial neighbourhood but today it is one of the most diverse and vibrant parts of the city with a lot of great bars and it is also the area in Edinburgh with the highest concentration of Michelin restaurants.
Just outside of Edinburgh there is the great open air sculpture park Jupiter Artland. This is a great place to go if you are interested in contemporary art. And even if art is not your thing, the magical woodland setting makes it well worth your time anyway. It in known for being a little tricky to find, but when you get there it will be well worth the trouble and also surprisingly affordable. Especially since you can easily spend hours walking in the beautiful and relaxing landscape, worlds apart from any stressful indoors art museum.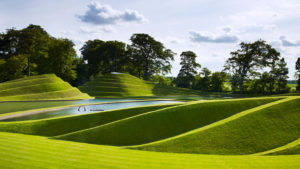 If you are the gambling type you should visit the Grosvenor casino in Edinburgh. This is a great place to meet locals who come here for the food. It is somewhat surprisingly known for the simple, but excellent food and affordable prices. While at the casino you should try a few rounds at the blackjack table. If you want to continue playing after you left the casino, visit casinodjungel.se and find the perfect online casino for you.